Esports betting
Welcome to Fragbetting.com – the leading site for the fastest growing and the most entertaining type of betting – Esports Betting
Here we've gathered all the information you need to get yourself started with esports betting.
You will find everything from in depth game guides with profound information about what you should know before you place your bets and reviews for the many companies that offer esports betting.
We've also ranked betting companies based on criteria's such as; Game variety, bonuses, support and overall experience.
You'll also find the latest news from all major esport games to keep you updated and make sure that you can take more informed decisions when placing your bet.
Esports betting sites
WEBSITE
PLAY
BONUSES
WAGERING
INFO
RATING
Play now

€30

Free bet

x6

1.75+ bets

Wagering

Awesome campaigns
Fast transactions
Great esport game variety

Read review
Play now

€50

Free bet

x14

1.75+ bets

Wagering

Offer Skinpay
Very good promotions
Fast payouts

Read review
Play now

€100

Free bet

x12

All

Wagering

Offer Skinpay
Good support
Offer a lot of games

Read review
Play now

€100

Free bet

x10

1.80+ bets

Wagering

Offer Skinpay
2 Start bonuses
Great for live betting

Read review
Play now

€133.7

Free bet

x12

1.70+ bets

Wagering

Offer Skinpay
Stable platform
Have all esport games

Read review
Play now

€500

Free bet

1/5

Bonus points

Wagering

Great register bonus
Clean design
Many esport games

Read review
Play now

€100

Free bet

x6

1.80+ bets

Wagering

Strong brand
Professional support
Good bonuses

Read review
Play now

€100

Free bet

x7

2.0+ bets

Wagering

A lot of esport games
Great platform
Also offer casino

Read review
Play now

€100

Free bet

x1

1.50+ bets

Wagering

Smooth platform
Fast withdrawals
Reliable company

Read review
Play now

€100

Free bet

x6

1.40+ bets

Wagering

Good mobile experiance
Helpful support
Offers casino

Read review
Play now

€100

Free bet

x5

1.40+ bets

Wagering

Well known brand
Rewarded casino
Very good on mobile

Read review
Play now

€50

Free bet

x6

1.50+ bets

Wagering

Experienced company
Broad sportsbook variety
Safe with SSL encryption

Read review
WHICH GAME DO YOU WANT TO BET ON?
Your knowledge about the game and different teams is the most important when betting on esports to increase your chances for profit.
WHAT IS ESPORTS BETTING?
Esport is an abbreviation for Electronic Sport and the term Esports betting is used to describe match betting within esport, usually with money, but sometimes also with skins which is more known as Skins betting.
Esports betting is one of the latest forms of betting and is growing rapidly – with good reason. Few traditional sports offer the intensity and action that esport does, and the one thing that can make the matches even more exciting is to bet on them.
Following the esport scene and your favorite teams doesn't have to be just a hobby anymore, you can also earn money on it. When it comes to which games that are the most common in esport betting, we find: CS:GO, Dota 2, League of Legends, Hearthstone and Overwatch. These games are very popular among gamers and therefore they deliver betting opportunities.
If you're interested in getting into the betting scene, we've collected all betting companies that have esports betting available. In the chart, you can easily see which companies we think are the best – and the worst. We also recommend you to read our reviews so that you know exactly what to expect for each different game.
Esports betting bonuses
We often get the question if deposit bonuses exist for esports betting and the answer is yes!
There are generous bonuses to collect from all the betting companies, some more generous than others which is one of the factors we've taken in concern when ranking them. If you've taken the decision to start betting on esports, it would be foolish not to use the deposit bonus to increase your bankroll and give yourself the best conditions available to succeed.
A deposit bonus is often called welcome bonus and means that betting companies match your first deposit as a form of bonus, usually between 100-200%.
Betting companies give away bonuses to attract new players but also in the belief that they'll get the money back by poor decisions from the bonus taker. This may be the case for many, but not all and it's nothing that should stop you from claiming the bonus!
Those extra cash you get using the bonus can actually be the difference if you lose your cash after 2 bad bets or if you manage to recover after a couple of unfortunate matches.
Wager requirements

An important thing to think about is the wagering requirements for the deposit bonus which means that you need to turn over the money a number of times before you can cash out. The amount differs between different betting companies and bonuses. In our experience this is not a big problem if you're a skilled player that choose your games carefully.

There's also other types of bonuses that can give you a boost in your betting:

Monthly bonuses

Monthly bonuses is exactly what it sounds like – bonuses that comes every month with different themes, often these are connected to tournaments. An example of such a bonus is if you were to get a 150% bonus on your deposit to bet on The International in Dota 2.

A betting company with many valuable and fun monthly bonuses is GG.bet which also delivers very sharp experience on livebetting for esports.

Freebets / freespins

A freebet is a free bet that the betting companies sometimes give away, often during big matches that they know will bring a large audience, but also during new registrations and sporadically. For the betting companies that offer both esport betting and casino like bet365 or Betsafe, you'll often get freespins from time to time when opening a new account. You can play on different slot machines with these for free and win real money.

Loyalty bonuses

The most common way a loyalty bonus works is that the more you bet, the more loyalty points you get. These points can then be traded in for bonuses. Betting sites that offer this type of bonuses is Betway which has also gotten the highest ranking amongst all the betting companies we've reviewed.

Recruit a freind

Many betting companies give out bonuses to players that recruit friends to the company, a so called "refer-a-friend" bonus. The way it works is that when your friend creates an account at the betting site, he or she marks you as their reference. At EGB, players can get up to 50$ for a recruited player.
LIVEBETTING ON ESPORTS
Several of the betting companies nowadays give you the opportunity to bet live on all games they have in their selection.
This is, according to us, a great alternative because it allows us to use our knowledge about the different esport games fully – and often to very generous odds.
The reason why we consider live betting on esport so awarding is connected to how new the concept is – and at the same time how new the betting companies are to it. The betting companies are actually lacking knowledge on how to place the odds after a match has begun which should be exploited.
The one that plays pc games can from a draft in Dota 2 or League of Legends in most cases predict who gets first blood or kills Roshan first.
The seasoned player that often plays on odds for CS:GO knows that a team that has a stand-in that wasn't announced before will have a huge effect on the team. This plus much more is knowledge that one can use to his advantage during live betting and that is unique for esport betting because of the odds setters ignorance.
The largest selection of live odds for esports in particular can be found on GG.bet which was one of the first sites to offer esports betting exclusively. They also have one of the largest game selections and the best design.
Esports is growing
We don't need to go far back in time for esport tournaments to be something that was only organized in basement facilities without any significant audience. That has fortunately changed since then. Every year several esport tournaments is being organized with millions of dollars in the prize pool in front of roaring supporters in huge arenas and with viewers all over the world.
Every year new records are being reported in number of practitioners, viewers, prize pools and number of people betting on the phenomenon. This is least said an explosive growth in the industry and the total market value for the esport scene (media rights, merchandise, tickets, online marketing, brand collaborations and investments) have increased from $325 million year 2015 to $696 million year 2017 and is expected to turn over $1488 million dollars year 2020.
One of the biggest reasons to this growth is the streaming site Twitch.tv that attracts several millions of viewers that are interested in esports every day and broadcasts almost all of the big tournaments. Out of this growth more and more exciting opportunities are being born every day for us that love esport betting. More tournaments will be established, the number of teams will grow and the number of matches to bet on will increase in plenty.
IS IT LEGAL TO BET ON ESPORTS?
This is a very complex question that differs depending on circumstances. As an individual and in this case also betters you'll always be under some sorts of laws that shift depending on where you're located. Short summed; is it legal to bet on another sport where you are and you're over 18 years old, it's legal.
There have been problems with rogue and lawbreaking betting sites within esports and it wasn't long ago that Steam took precautions to cut the ties from these. Fragbetting.com only recommend lawful betting companies that is being controlled by authorities in their areas, no matter where.
ONLINE CASINOS OFFERING ESPORTS
More and more regular online casinos have started to offer esports betting via their sportsbook, this is good news for all of us esportsbettors out there. That means that we also can turn to some of the oldest and most reputable sites when placing our bets. We have listed some of these online casinos in our guide here: online casino India.
WHAT TO THINK ABOUT BEFORE BETTING ON ESPORTS
Betting on esports should not be throwing in money on your favorite team and hoping it'll turn out good. Doing this is a sure bet to lose your money and blaming on bad luck. That's why you should ask yourself a couple of questions before placing your bet.
HAVE YOU DONE YOUR RESEARCH?
Whatever your betting on you'll always have to do your research, not least in esport where more factors than anywhere else can make a huge difference. How has the previous matches between the teams gone?
How is the teams shape looking right now? Which players are playing? These are all questions you should ask yourself before placing your bet.
A good site that we on Fragbetting.com use is hltv.org where lots of useful information on most esport teams can be found.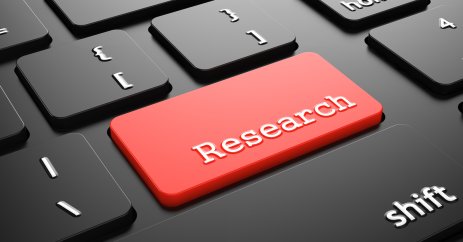 ARE THE ODDS GOOD ENOUGH?

What are the odds for the match you're thinking of playing on? Usually there are some grains of gold to choose from when looking through all the games.

The real challenge is to know enough about the games to make an informative decision. As mentioned before live betting is a good option where you can bet in real-time with chance to profit and also raise the entertainment value on the matches you're watching.

NEVER PLAY FOR MORE THEN YOU CAN AFFORD!

You should never play for more money than you can afford to lose. Betting on esports is really fun and in good times can also turn out to be quite profitable but sometimes it doesn't turn out as one expects.

Sometimes luck is just not there and during times like that the best thing you can do is to take a step back, analyze your bets and don't stress yourself. Responsible gaming is a term widely used nowadays and one we support. If you think you have a problem there is help to get.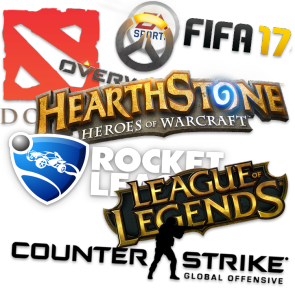 Esports betting odds
The discussion about odds within esport betting is something we've touched before but it's also something worth repeating since it's a reason to why so many are earning loads of money on their betting.
Because of how new the phenomenon is for the betting companies there is often overpriced matches to place money on. This means that betting companies doesn't always have the knowledge to set correct odds on matches and tournaments. That results in that sometimes very high odds pop up and that's when you need to be quick to place your bet.
In general, the odds work exactly as they do during normal betting. If the odds that one team is winning is low, for example 1.20, you'll get 1.20 x what you bet back, if you were right. If you bet $100 on team A to beat team B, you'll get $120 (100x1.20) back if team A wins. 
You can also combine different game and matches to get even better odds in your bets. If you combine different matches on the same coupon the odds will be multiplied against each other.
For example; If you bet $100 that NIP will beat Fnatic in CS:GO, and OG to beat EG in Dota 2, both to 2x the money, you'll get a new odds at 4 (2x2=4). So if your matches turn out well, you'll win back $400 instead of 200, but it'll be more difficult since you have to have the right prediction for both matches.
Bet on esports in your mobile
Can't make it home in time for the match? Maybe you're at the pub with your mates?
At those times it can be relaxing to know that all betting companies lets you bet on esports in your mobile. Either via their own apps, which is always the best alternative, or via their sites that are optimized (most of them) for mobile phones nowadays and are safe to bet through, no matter what smartphone you're using.
Betting through mobile works just like betting on the computer back at home, which means that it's easy to combine bets and see what alternatives you've chosen. The betting companies support is of course available through mobile too and you can both chat online or call them. You can also cash out the winnings directly in the mobile if you actually are sitting in the bar and it's your round.
So, don't let your location prevent you from betting, instead look up the nearest wifi hotspot and let the bets flow!
Tax free winnings
Nowadays almost all winning from the different betting companies are tax free because they're registered in the EU.
Another thing that affects the winnings are that most have chosen to move to countries with low company taxes like Malta because it favors themselves but also the players. The betting companies pay substantially less in taxes and therefore can offer higher bonuses and better terms for players.
The only betting companies that doesn't offer tax free winning are the ones that operate outside EU, commonly in the U.S. Both EGB and GG.bet is being run from USA and can't pay out tax free winning but compensates this with other means instead.
EGB has for example the largest deposit bonus on the entire esport market and are matching your first deposit with a 100% up to $300.
Payment methods
No matter what type of card or which online based payment method you want to use, it's rarely any troubles depositing money into the betting companies.
The most common payment methods accepted almost everywhere are Visa, Mastercard, Maestro, Neteller, Paypal, Skrill, Paysafecard and normal bank transfer. In our reviews we've investigated and listed which payment methods all betting companies accept so you don't have to. The betting companies usually list what payment methods they accept at the bottom of their sites.
In addition, that there are few sites that are safe to transfer money between such as betting companies. All information being exchanged between you and the betting company is encrypted and protected to make sure that everything is as safe as possible and to be able to expand into more markets they have been forced to invest large sums into payment methods.
About us behind fragbetting.com
We that run Fragbetting.com are a group of game and betting nerds that have been active on the esport scene since it all began many years ago.
Some as professional players, others as administrators and event organizers. Our site was born out of the idea that it's supposed to be as easy as possible to bet on esports and it's exactly that idea that we've built our site around.
We are proud to say that we've quickly grown into being the leading site for information, inspiration and tips about esport betting. If you'd like to know more, visit our About us page! We love to hear from our readers and if you have any questions or suggestions on how to get better, reach out to us on info (at) fragbetting.com.
Good luck with the betting!