Csgo coinflip
CSGO coinflip has quickly become one of the most popular CSGO gambling styles and is undoubtedly one of the most nerve-killing.
Coinflip within CSGO means that you "toss a coin" (not to be confused with skin betting) with in most caes a 50/50 chance of winning or losing skins. Skins in CSGO can be worth a lot of money since you can sell skins as you win. This means you can win a lot of money on coinflipping within CSGO - if you got some luck.
To learn more about how to win new skins and earn money with coin flipping just continue to read. As with other types of CSGO gambling (like CSGO betting), there is always a risks included.
In the list below you can see the best sites for CSGO coin flipping and + bonus offers and rating.
WEBSITE
PLAY
BONUSES
WAGERING
INFO
RATING
Play now

€100

Free bet

x10

1.80+ bets

Wagering

Offer Skinpay
2 Start bonuses
Great for live betting

Read review
Play now

€133.7

Free bet

x12

1.70+ bets

Wagering

Offer Skinpay
Stable platform
Have all esport games

Read review
Play now

€100

Free bet

x12

All

Wagering

Offer Skinpay
Good support
Offer a lot of games

Read review
Play now

€50

Free bet

x14

1.75+ bets

Wagering

Offer Skinpay
Very good promotions
Fast payouts

Read review
Due to the popularity of the format, more and more CSGO coinflip sites have recently emerged. Because of this there are not many deposit bonuses linked to coin flipping. So when rating websites it's more a matter of how user friendly the site is and how many people use it that affects the rank.
The reason it's important that many people use a site is because it will be much easier for you to find someone with equivalent skins to play against. On a site with few users, it can be difficult to get a good flow and there may be long waiting times.
How does it work?
In CSGO coin flip there is, just like in game Counter Strike Global Offensive, two teams; Counter-terrorists and terrorists. In coin flip this is the two sides of the coin. Coin flipping works as the following; you deposit or make a bet with your CSGO skins that the coin will fall on your side. So if you you want the coin to land on the same team side that your in.
The more valuable skins you deposit or bet, the higher your chances will be to win the coin flip. However, in the vast majority of gambling sites, the difference can't be higher than 10% between the two players. What this means is that if a player has locked in to sign up for skins to a value of 100 points, you can only join the game if you bet skins worth between 90-110 points. If your opponent bet for 100 and you bet for 110, the odds will be 60/40 in your favor, if you both bet for a value of 100 the odds will be 50/50.
If you win the coin flip, you will "double up". You will not get a new, similar skin that you bet but you will get as many skins to an equal value of what you bet. With these skins you can continue to coin flip to expand your inventory - or sell them for real money.
Many of the more valuable skins can be sold for sums over $ 150, equivalent to about £ 105.
The worth for a skin to be able to play is $5. Any amount lower then this can't be used for coin flipping. There is no maximum value for how much you are allowed to bet.
How to get going with coin flipping
To start coin flipping, you need to log in and register with your steam account on the site that you choose. The reason you need to sync your steam account with the platform you sign up for is because they need to access your CSGO skins to be able to let you bet your skins.
When you're connected and ready to go the rest is quite straight forward. You go to the "coin flip lobby" (on the website),  you will see the value of the skins that other bet, but you will not know exactly what skins they bet at first. Once you have joined and deposited skins, you will be able to see your opponent's bet and at the same time follow the coin flip.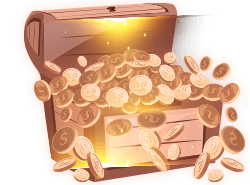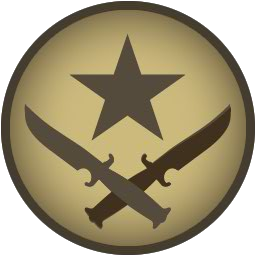 Is coin flipping safe to bet on?
As mentioned earlier, in many other markets where there is a lot of money is circulating around, there will also be many unreliable sites and platforms. We at Fragbetting.com only recommend safe and legitimate sites that we tested and that have a good reputation among practitioners.
Coinflipping for skins is completely legal as long the platform is licensed as a igaming company, the way sites earn their money is that they take between 1-5% of the winnings for each flip.
We at Fragbetting.com wish you a lot of luck with your coin flips and wish that the coin ends up with the right side up.